This August, I photographed a beautiful wedding featuring a couple whose how-we-met story is one of the best I've heard. Ellie and Sam grew up together in upstate New York and even had a sixth-grade romance before going their separate ways and reuniting as adults. Their families are longtime friends, and because of that bond their wedding featured so many sweet family moments: Ellie wore her mom's wedding dress to the rehearsal dinner, Sam's mom did Ellie's makeup, and the wedding took place in Sam's parents' back yard (where Sam's parents had also been married!). Ellie's and Sam's older brothers even gave a toast together where they spoke about their childhood scheme to have Ellie and Sam get married so that they could become official brothers.
So let's get to the photos! I'd like to start with three favorite shots from the rehearsal dinner, which I also photographed. This gorgeous field of flowers was right outside the venue, so the three of us snuck away for a few quick shots at golden hour.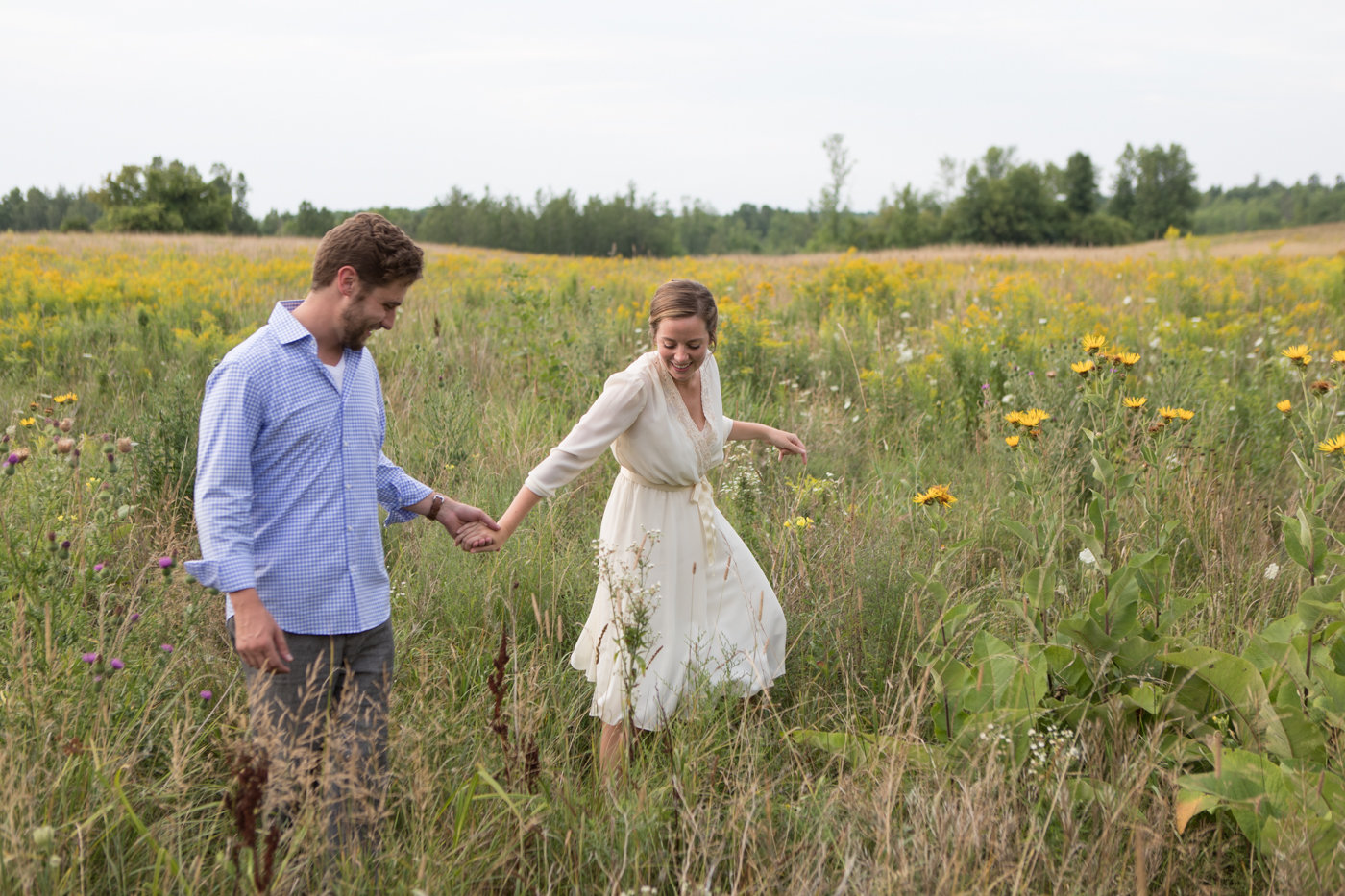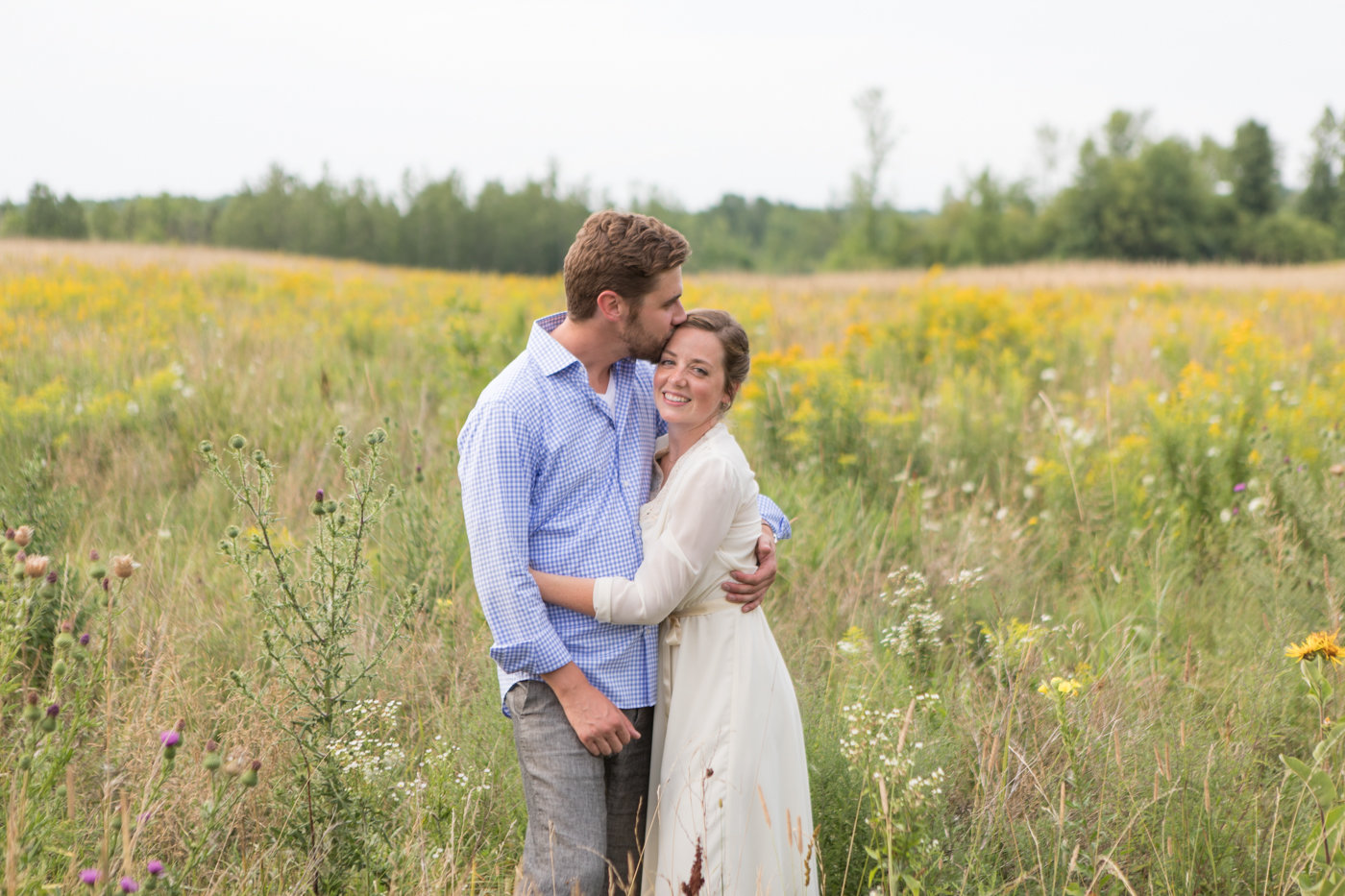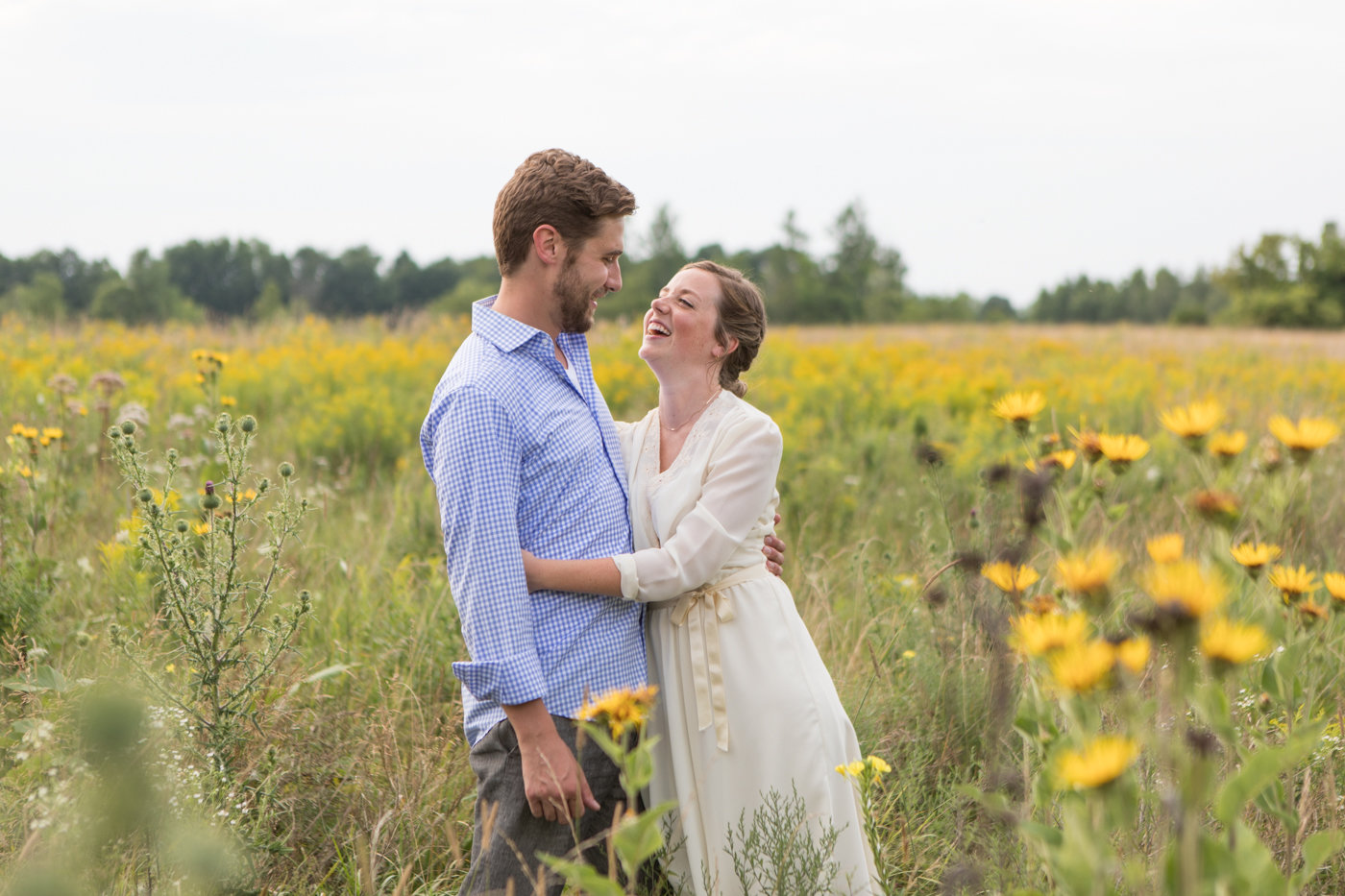 The next morning, after a stop at a bagel shop that had come recommended not just by the bride and groom, but by Ellie's two brothers and a handful of their friends as well (everyone I met was super friendly and helpful!), I headed over to Sam's family's home to start the wedding photography: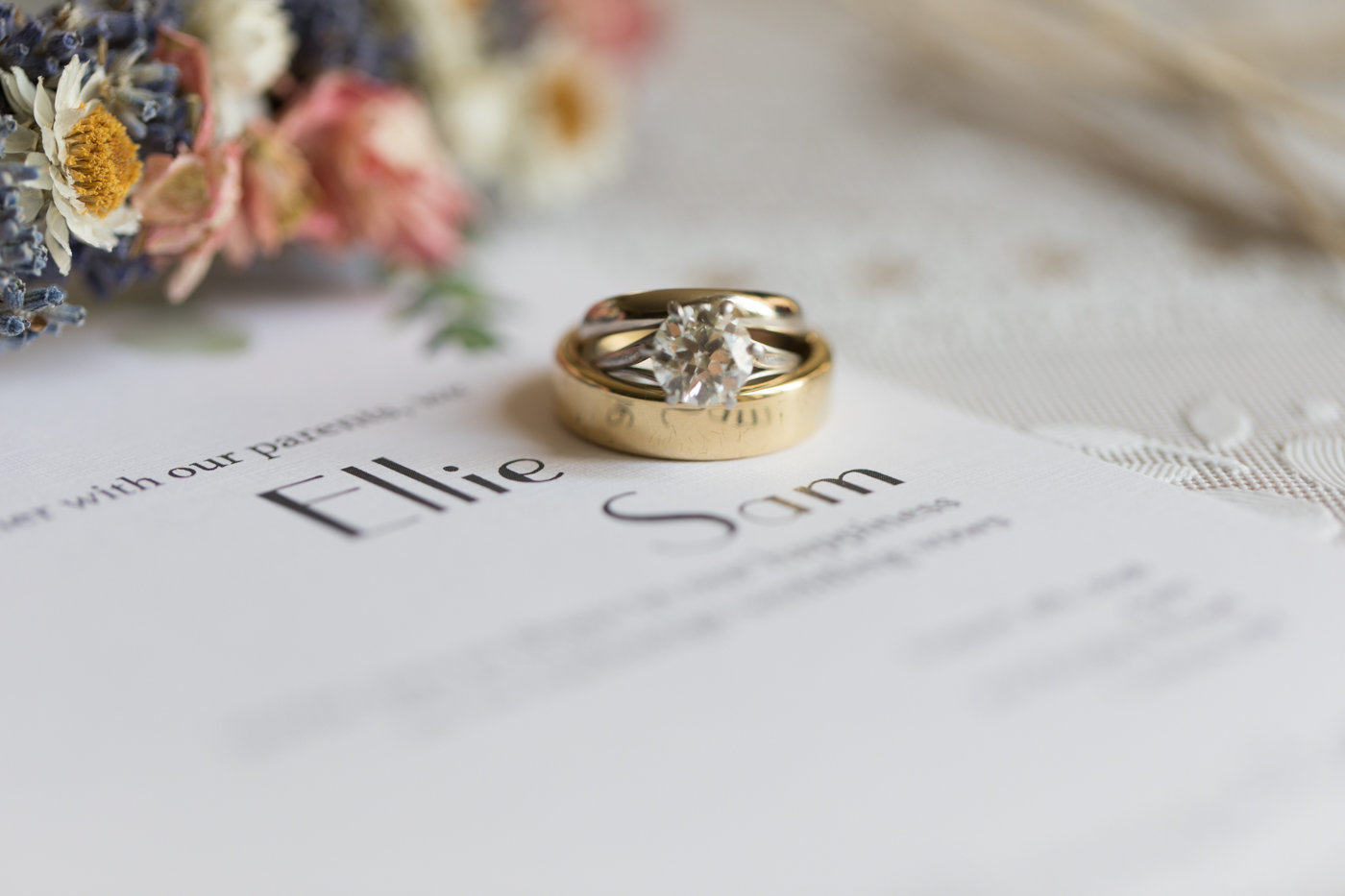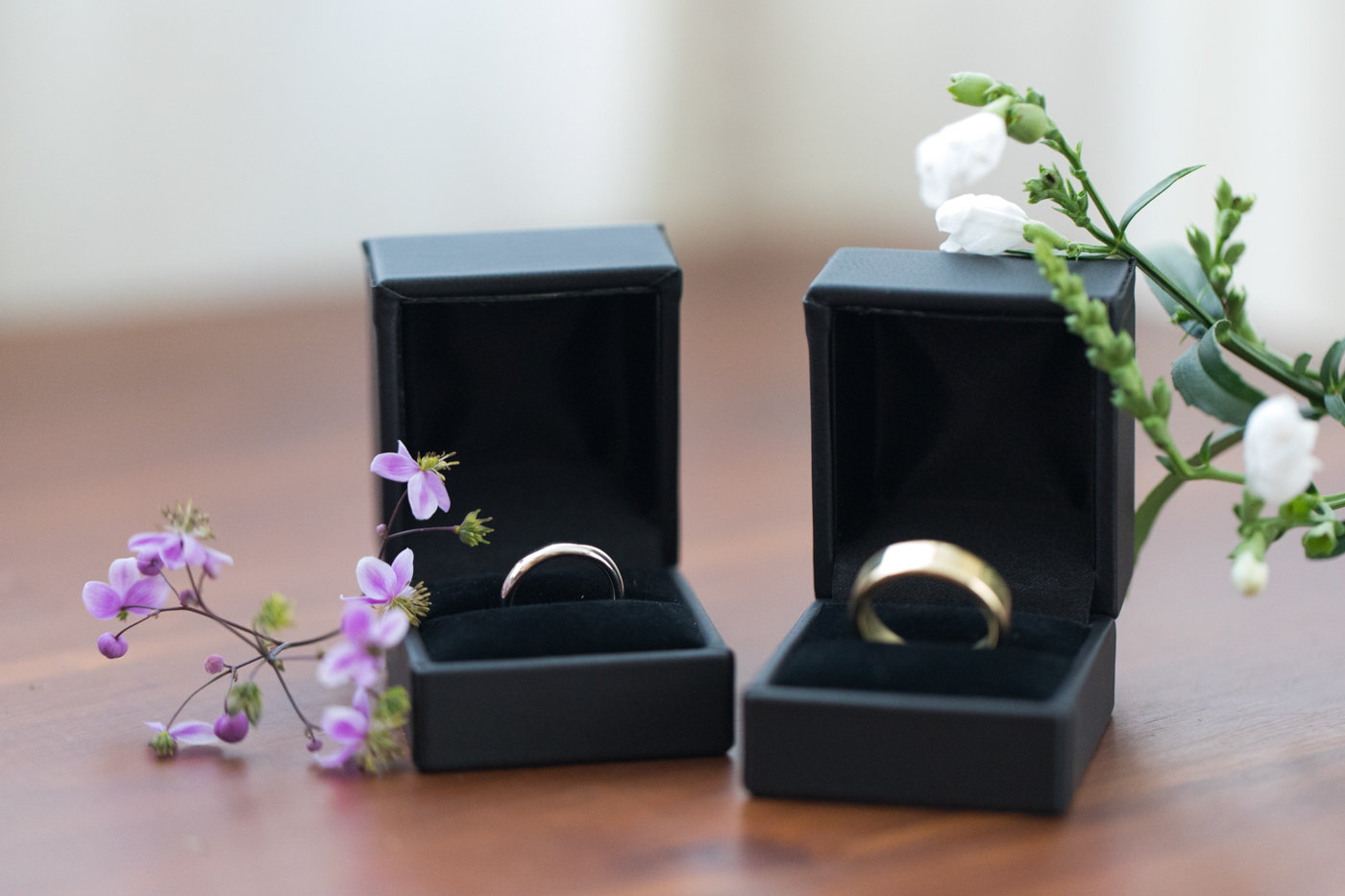 After a few getting ready and detail shots, it was time for the first look: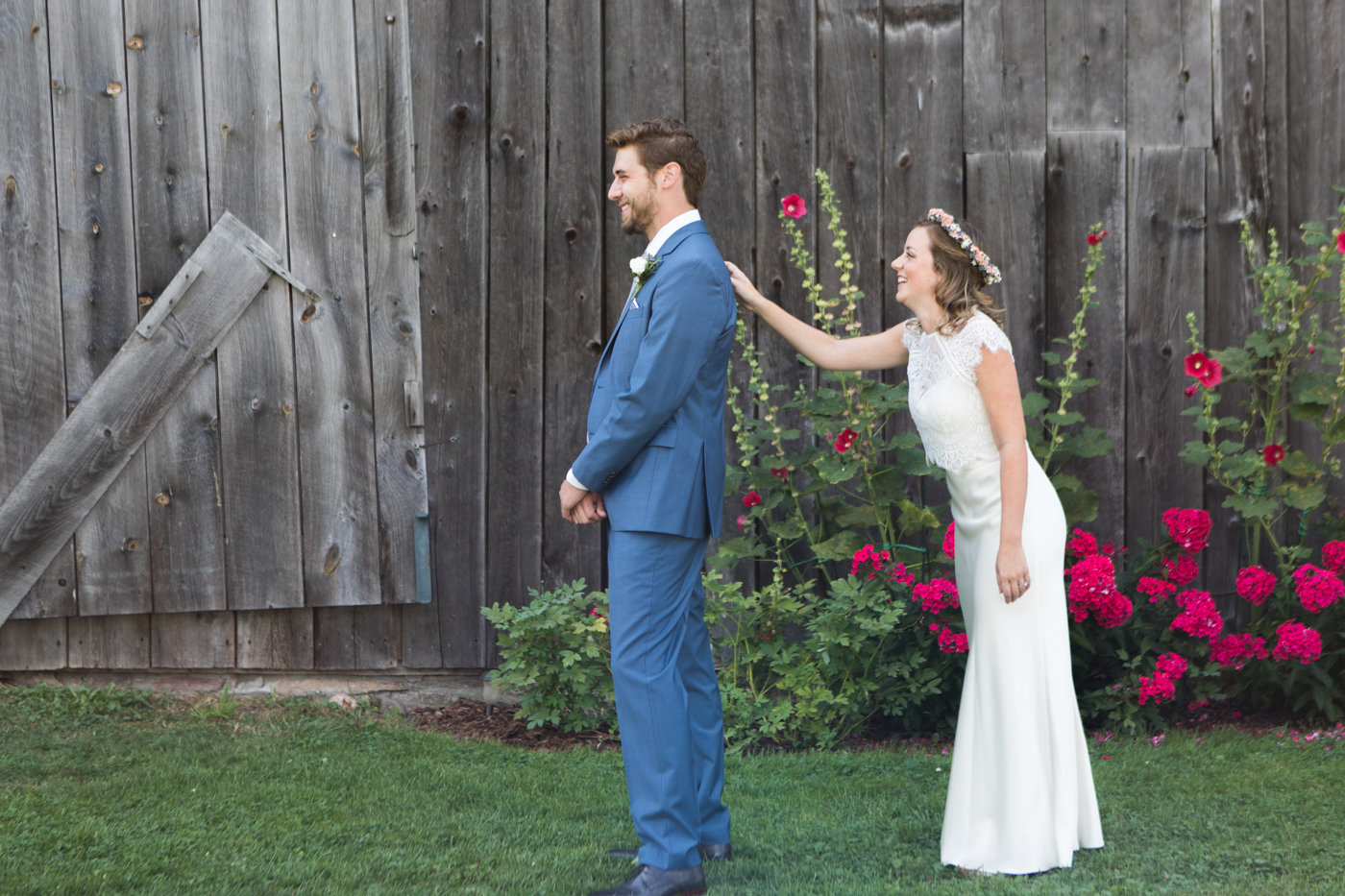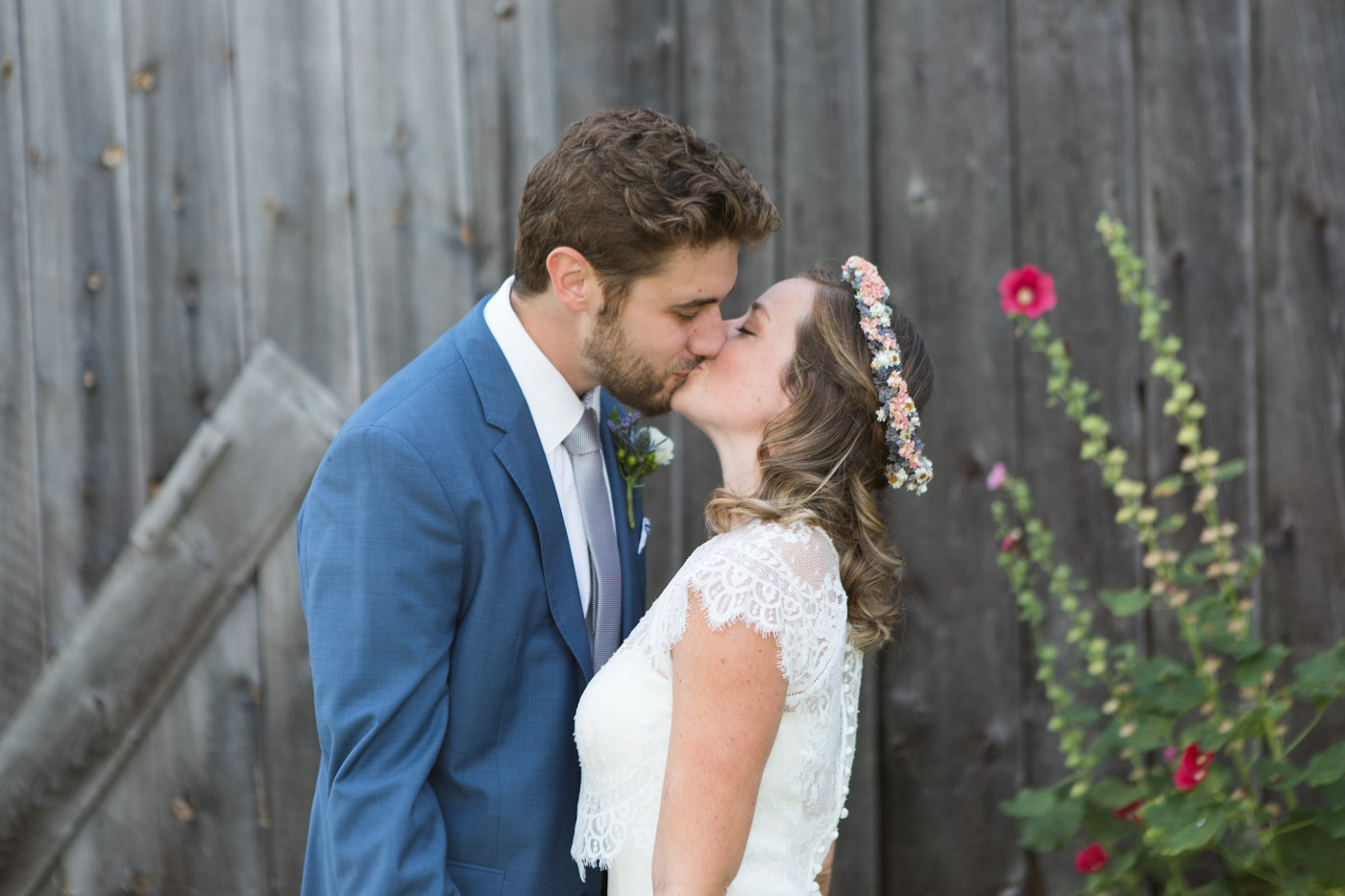 Official portraits followed the first look. Sam's family's property had so many great spots for photos. I love that we got to take Ellie and Sam's portraits in a space that already held so many memories for both of them.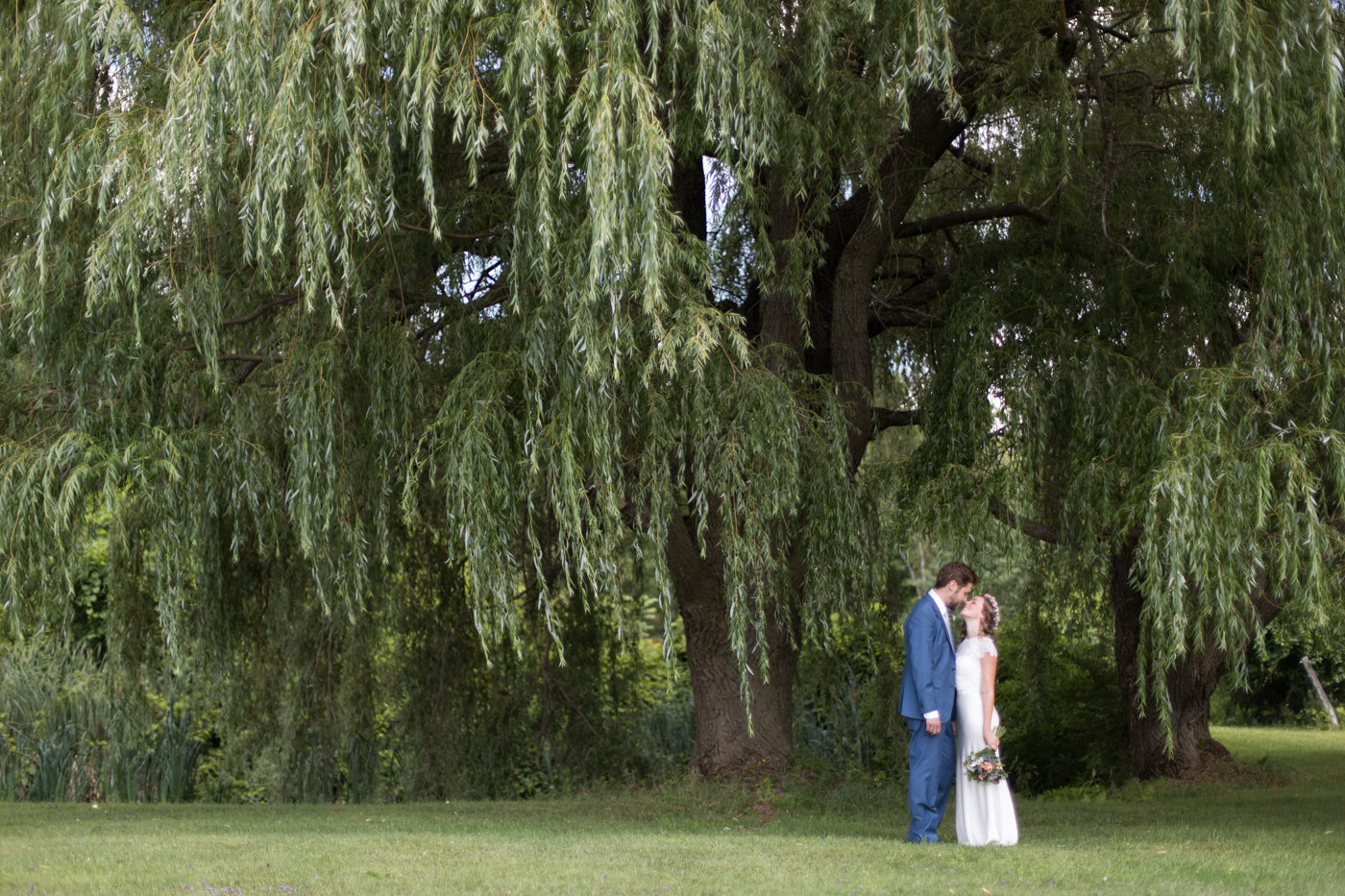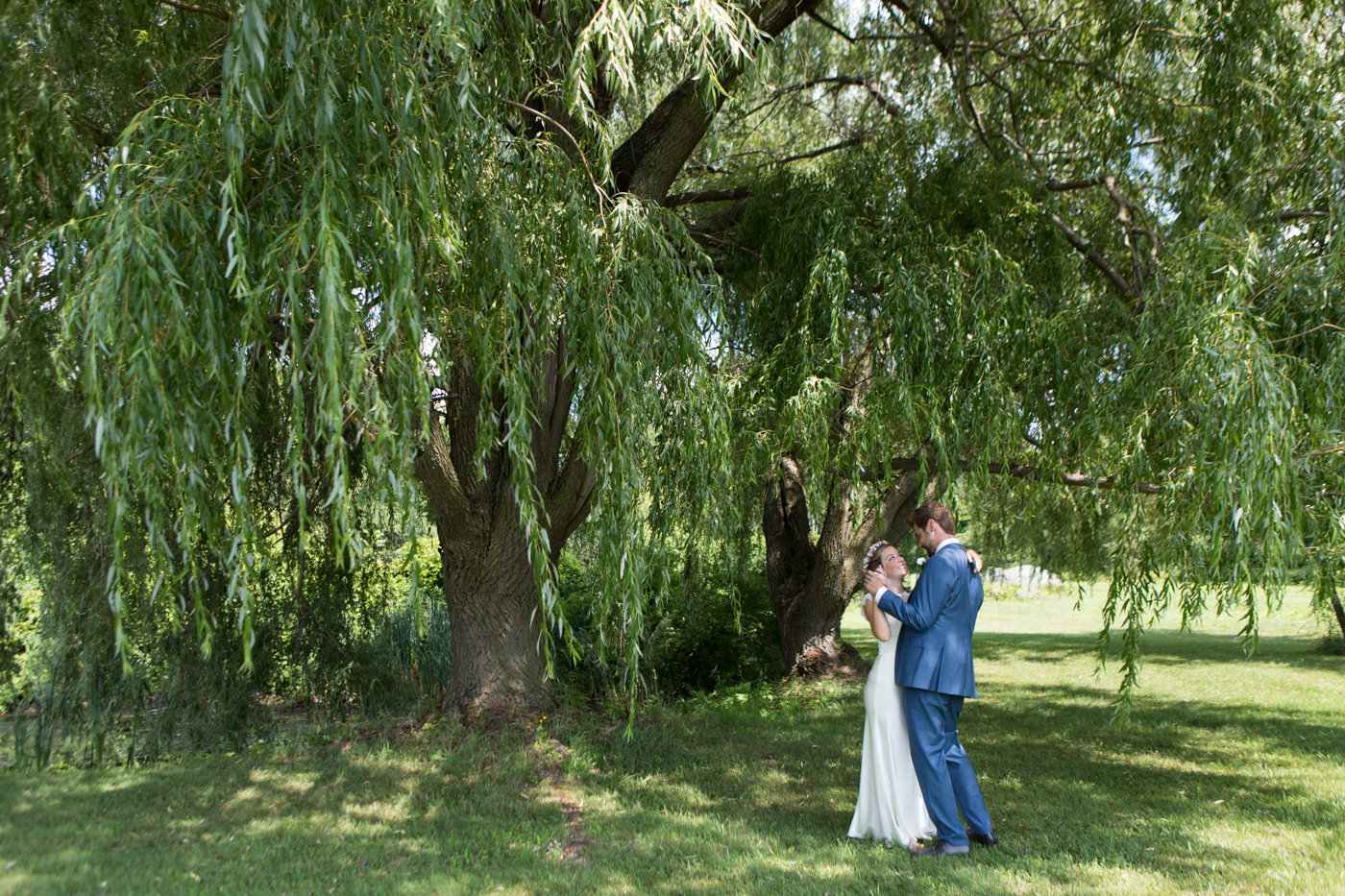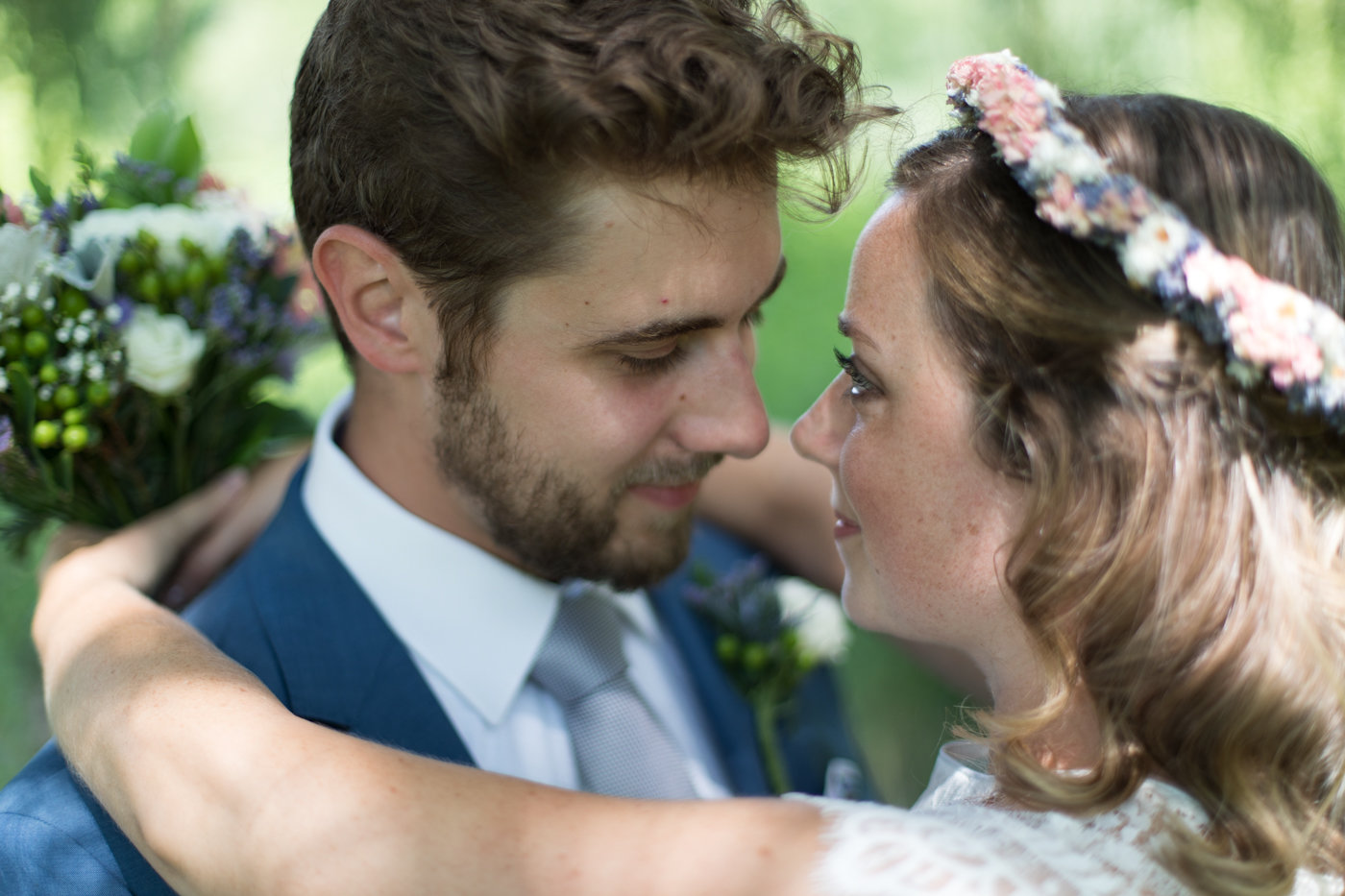 After Ellie and Sam's portraits, guests arrived, and the ceremony began. Ellie and Sam opted to walk in to their ceremony together, escorted by their flower girls: Sam's sister's daughters.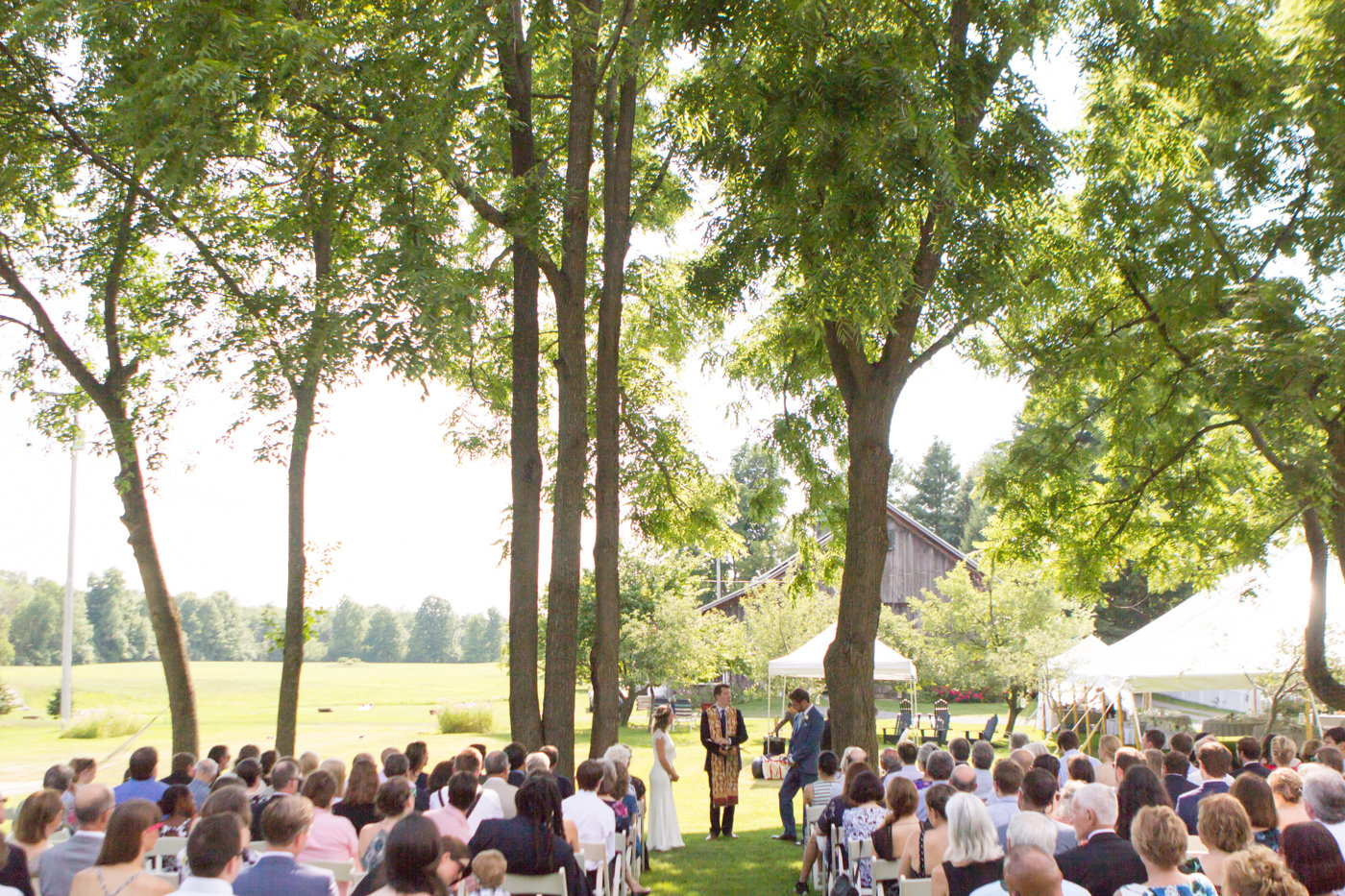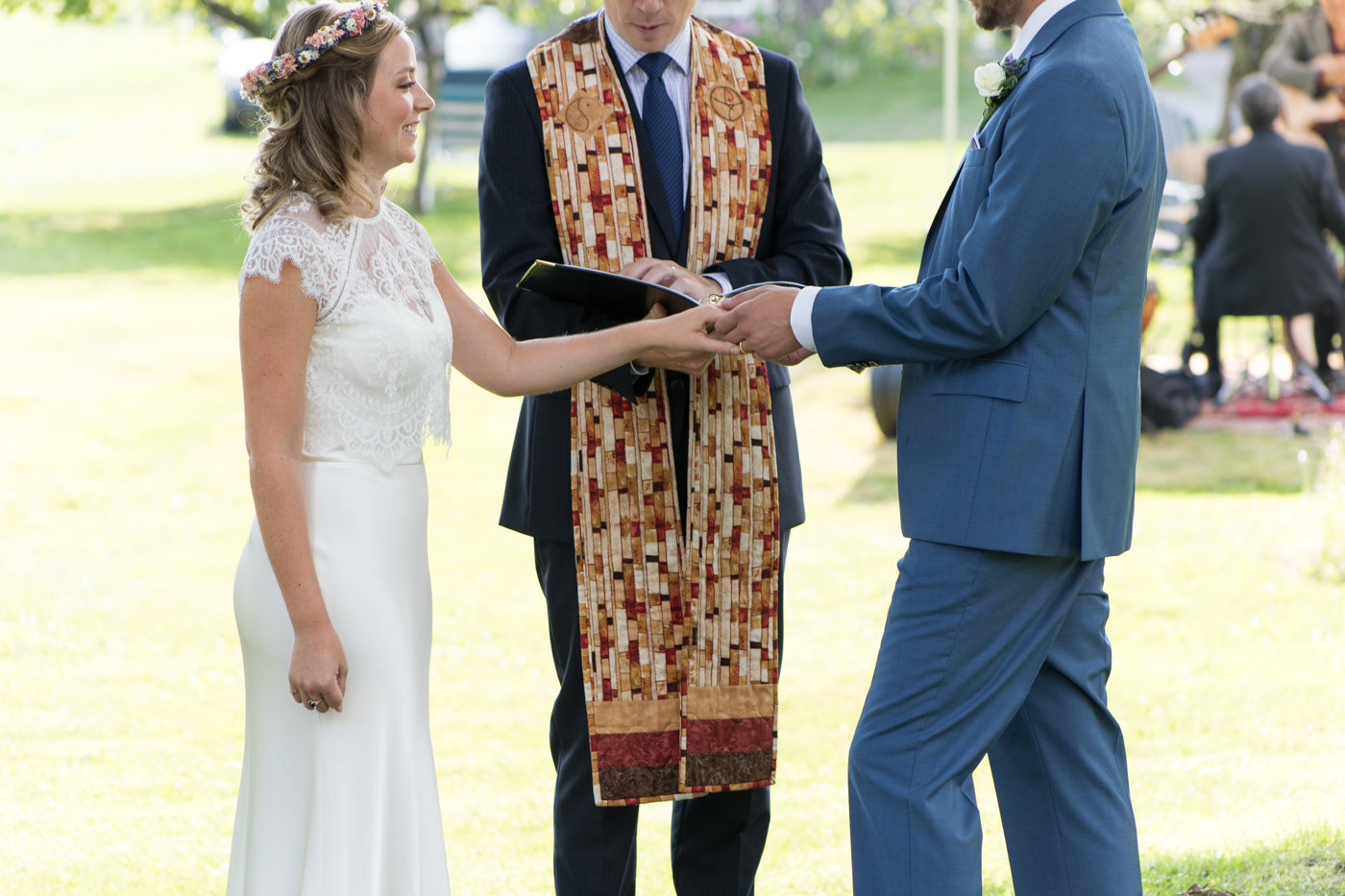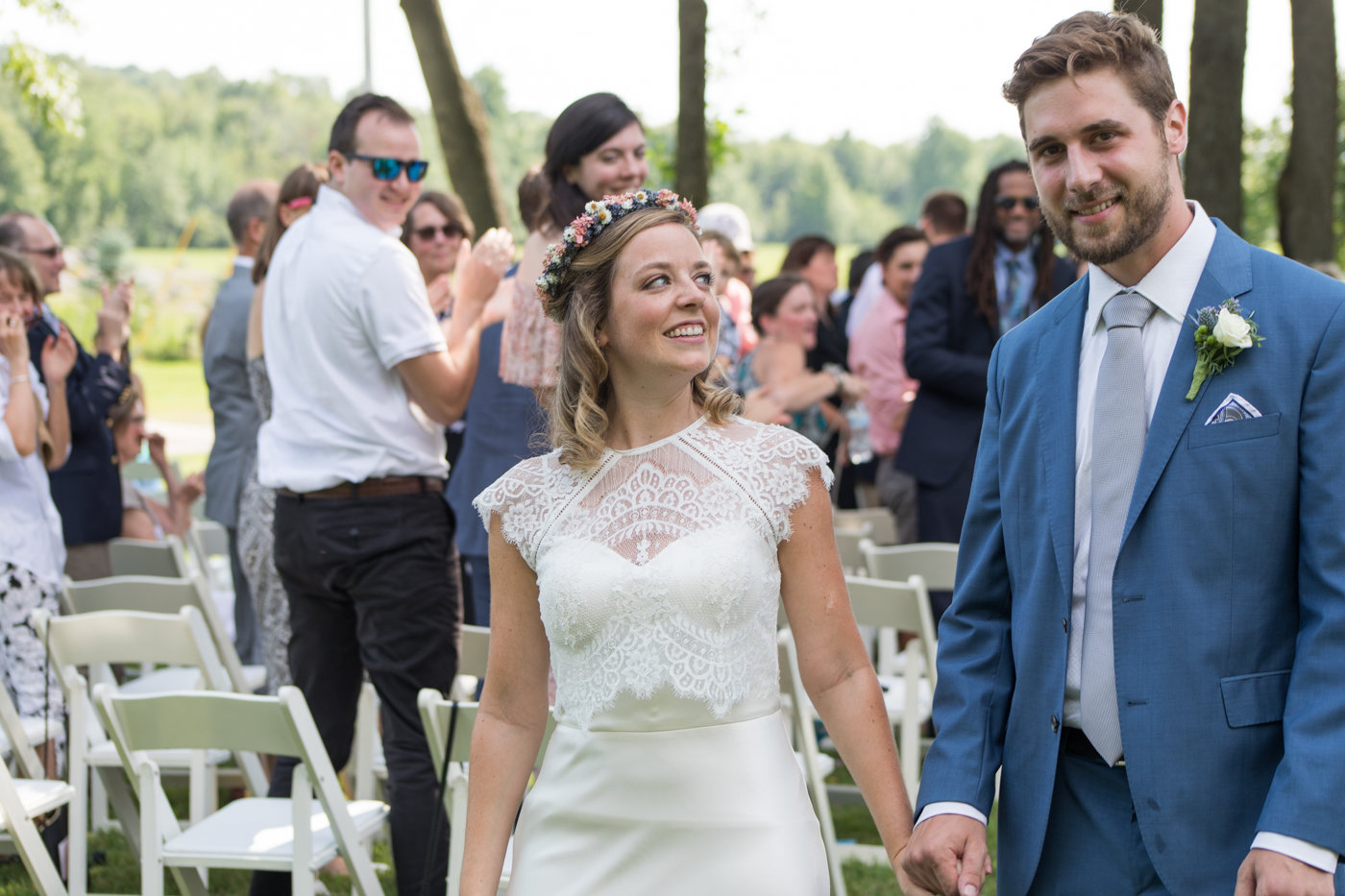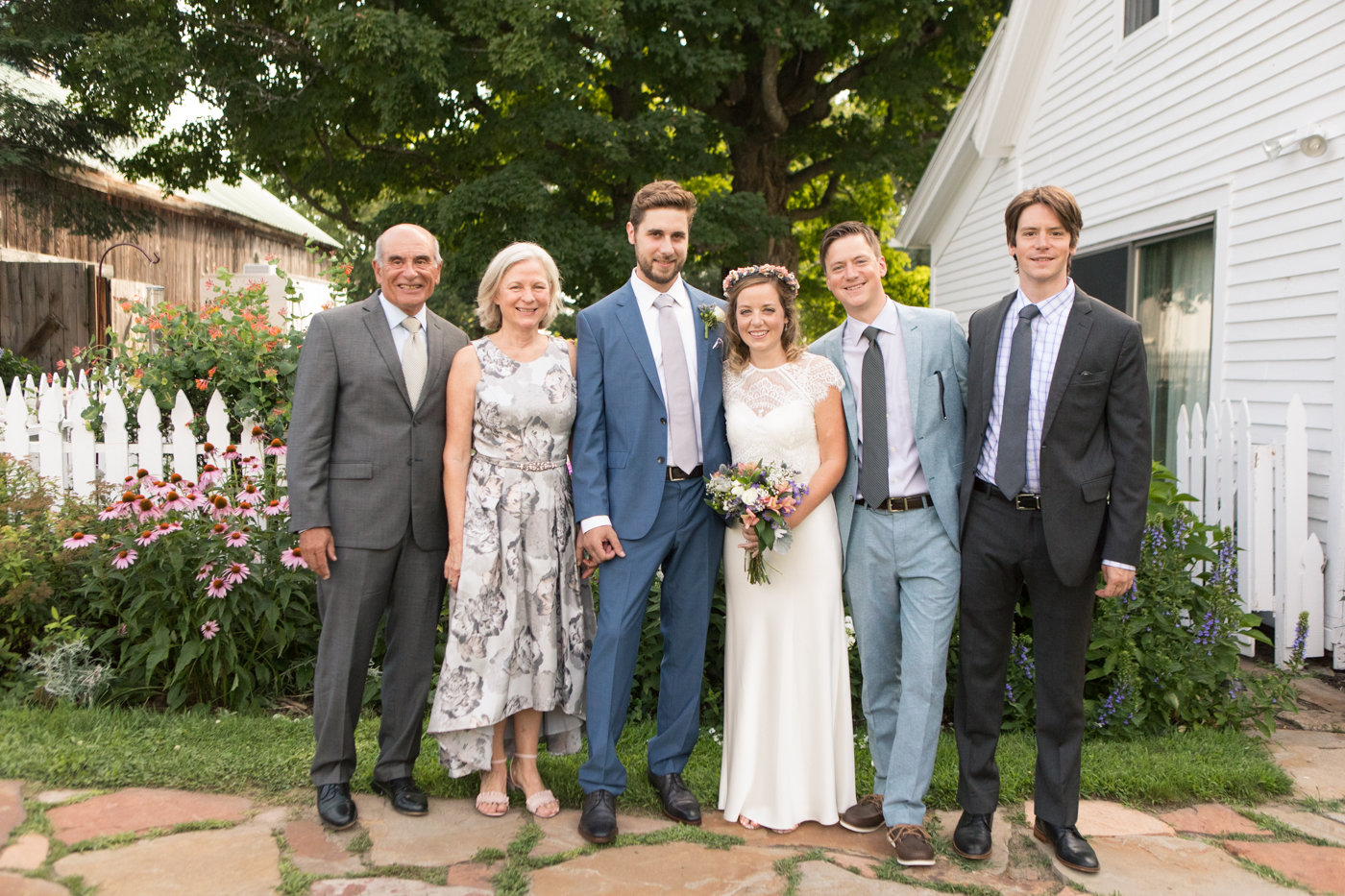 Later on, one of my favorite parts of the wedding was Ellie's surprise toast to Sam. She read from two letters that he had written to her when they were dating in the sixth grade; they were equal parts sweet and hilarious, and at the end, Ellie's reading of those letters brought down the house. A sixth grade Sam had written to his future bride, "I know that I will always love you, and I'll never be able to go out with anyone the way I have gone out with you."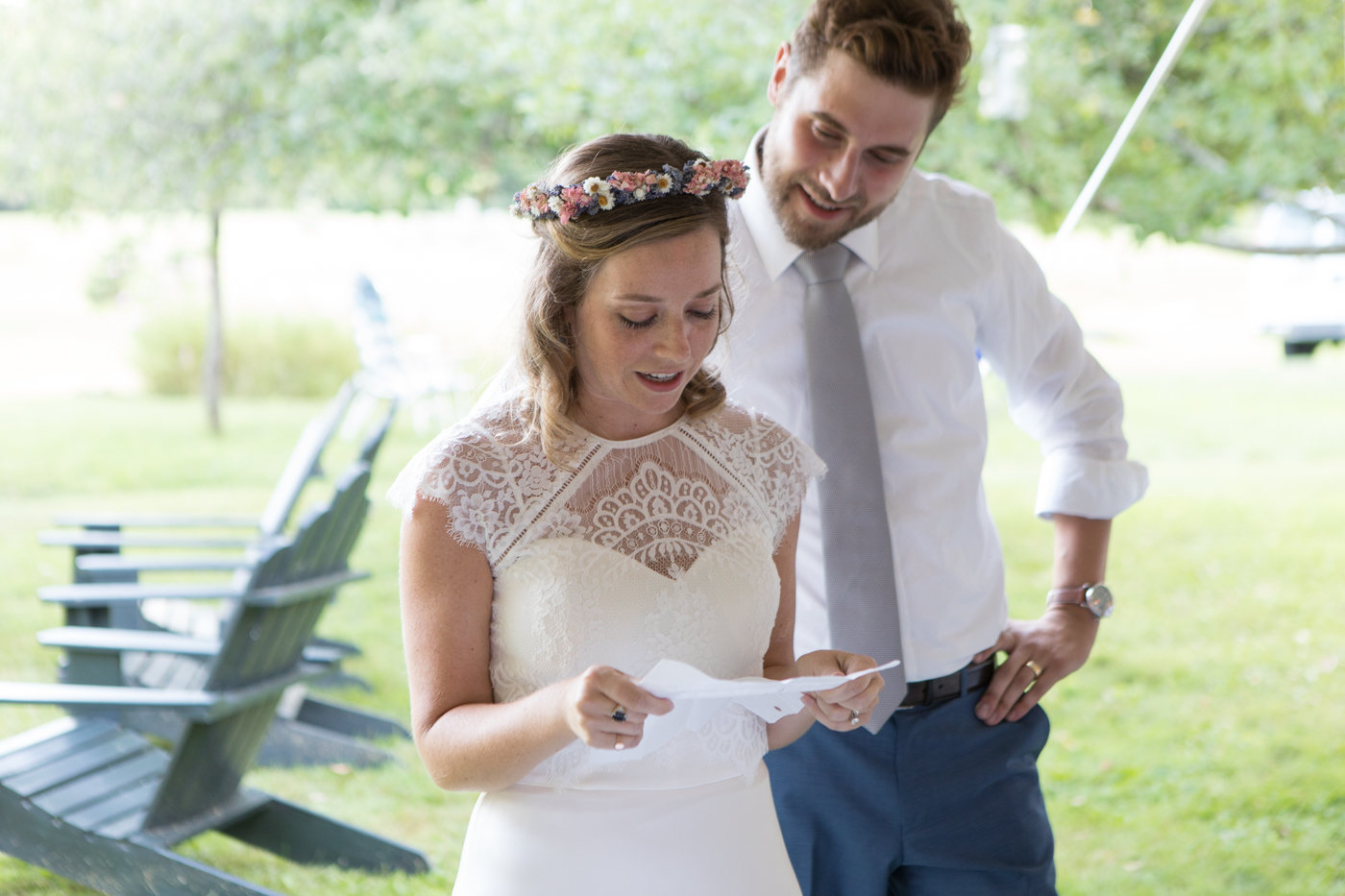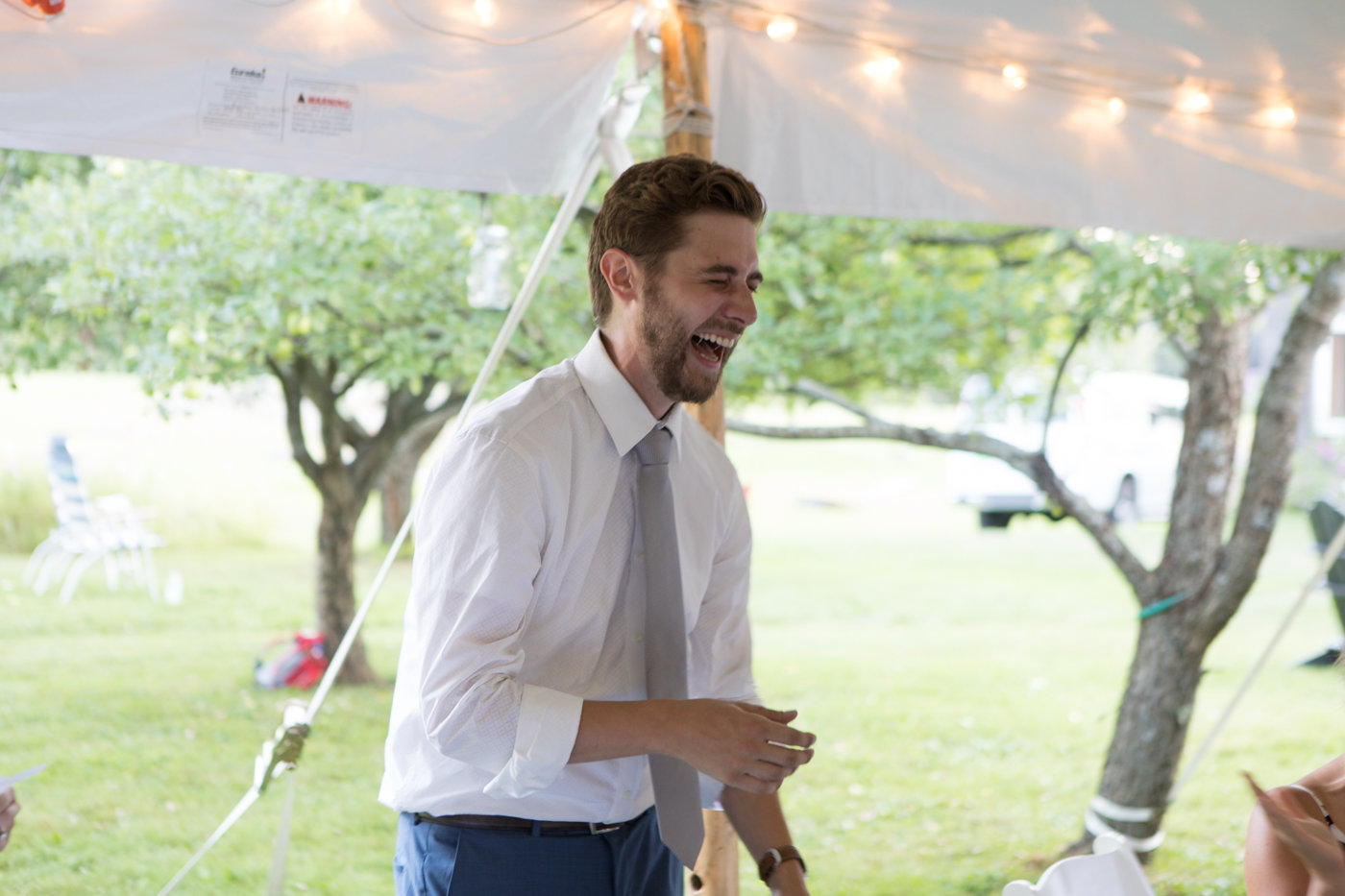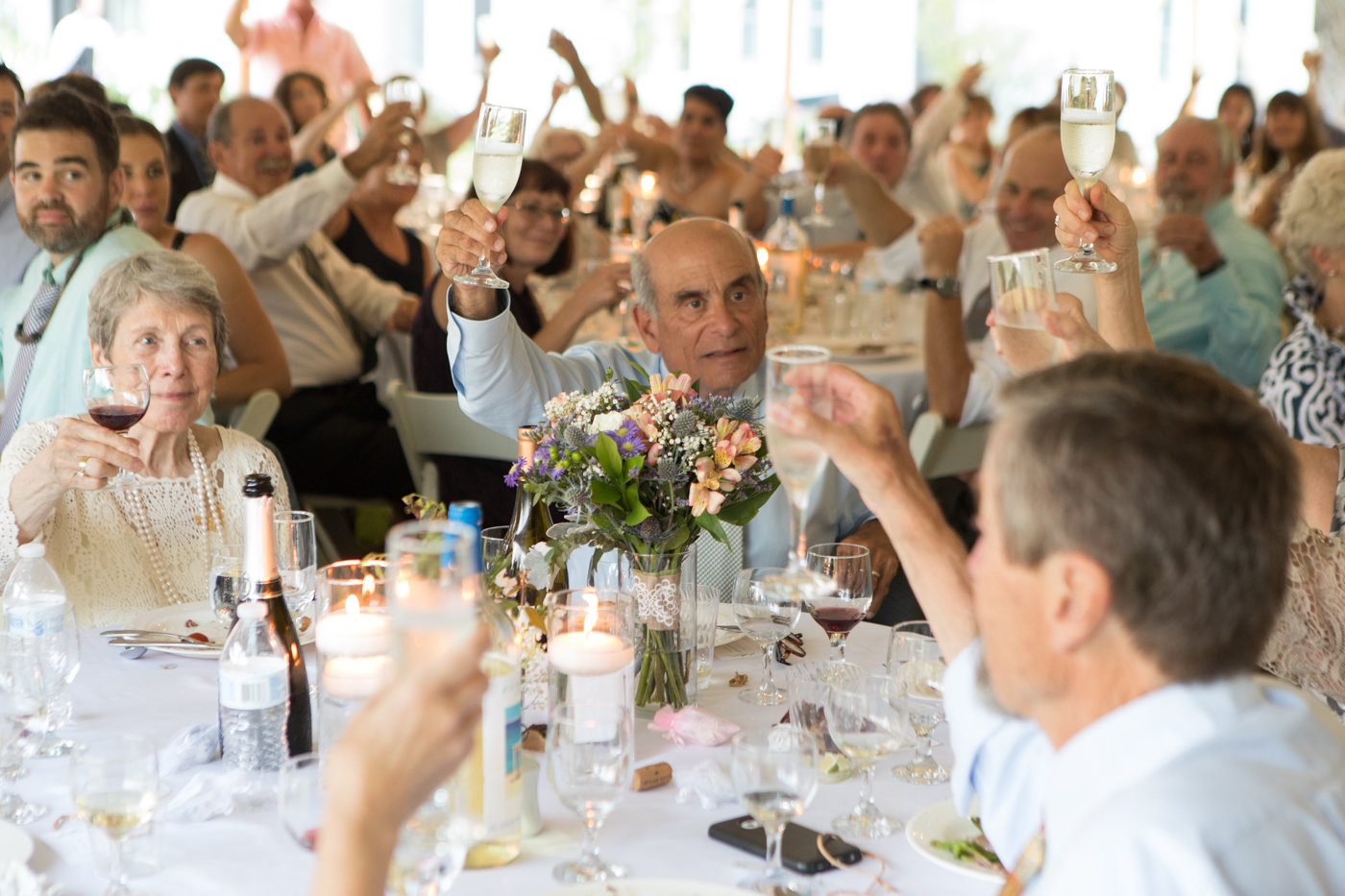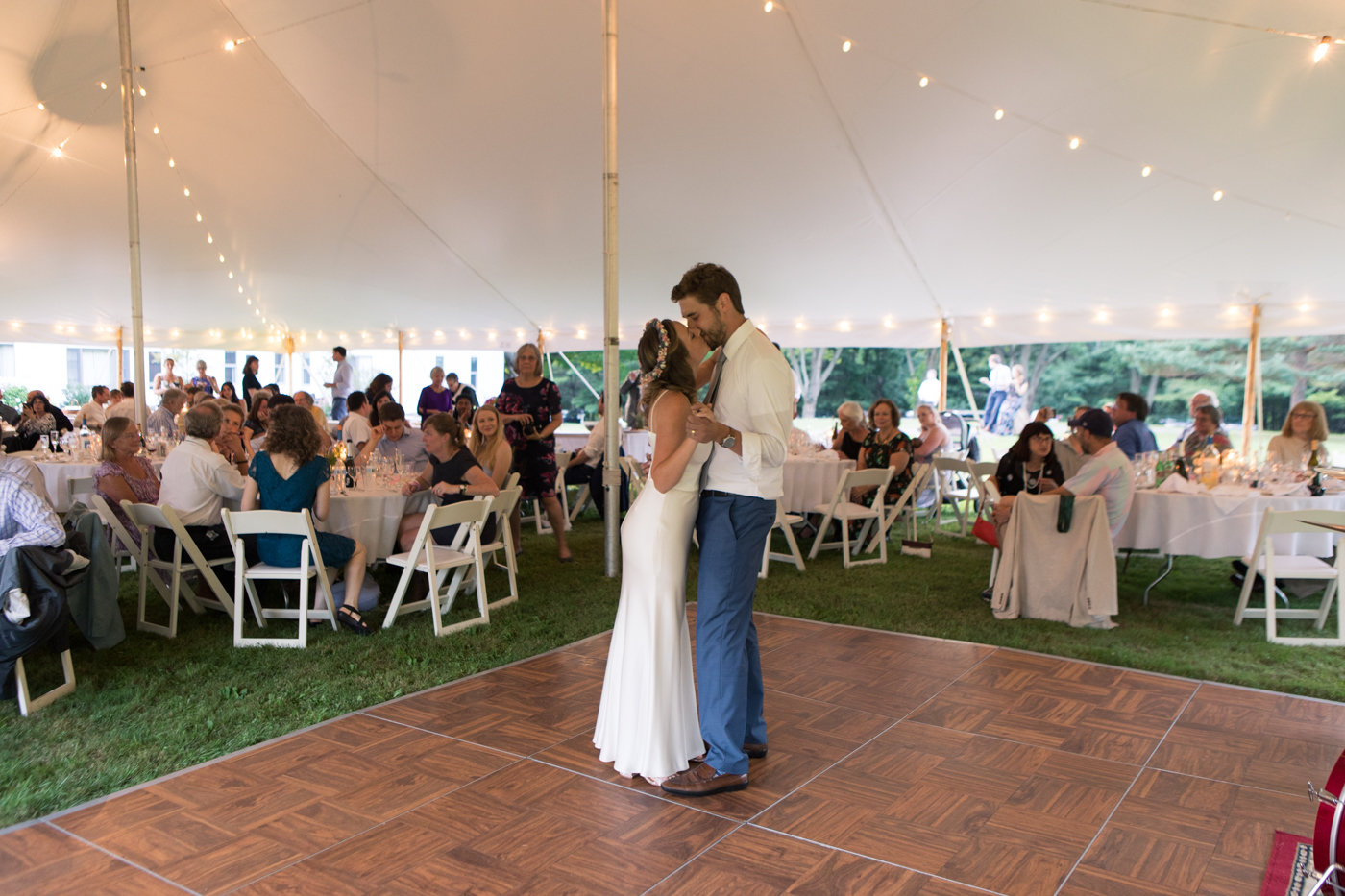 Finally, after toasts and a few dances, Ellie, Sam, and I snuck out for a few golden hour shots, just as we had done the night before. Golden hour shots are always some of my favorites, and this day's setting and light did not disappoint. Congratulations, Ellie and Sam! Wishing you a life full of happiness.